Fallout Miami mod brings sun, sea and sand
Fallout Miami is a new mod where players are to travel to the post-nuclear vacation of the wasteland of Miami Beach and experience the history of conflicts that arise between personal freedom and imposed order.
Fallout Miami mod brings sun, sea, and sand to the post-apocalypse and the group of modders recently published a teaser of its upcoming development called Fallout: Miami. The mod carries the action of the fourth part of the series in Miami on the Atlantic coast with beaches and a warm climate.
Like all other cities in the world of Fallout, this settlement was destroyed during the nuclear war and represents a conglomeration of half-built buildings inhabited by both residents and various criminal groups and monsters. The modification will also add new types of weapons to Fallout 4, for example, an acid shooting pistol, additional NPC assistants, and local radio stations, including Cuban music.
The resulting version of Miami is divided into several areas in which you can find the central streets with casinos, hotels and attractions, various industrial zones, major shopping centers and even former golf clubs.
Fallout Miami mod brings sun, sea, and sand to the post-apocalypse, still, despite the sunny weather and beaches, the developers have tried to keep the recognizable features of Fallout, while adding atmosphere, and the game has become a bit like Dead Island.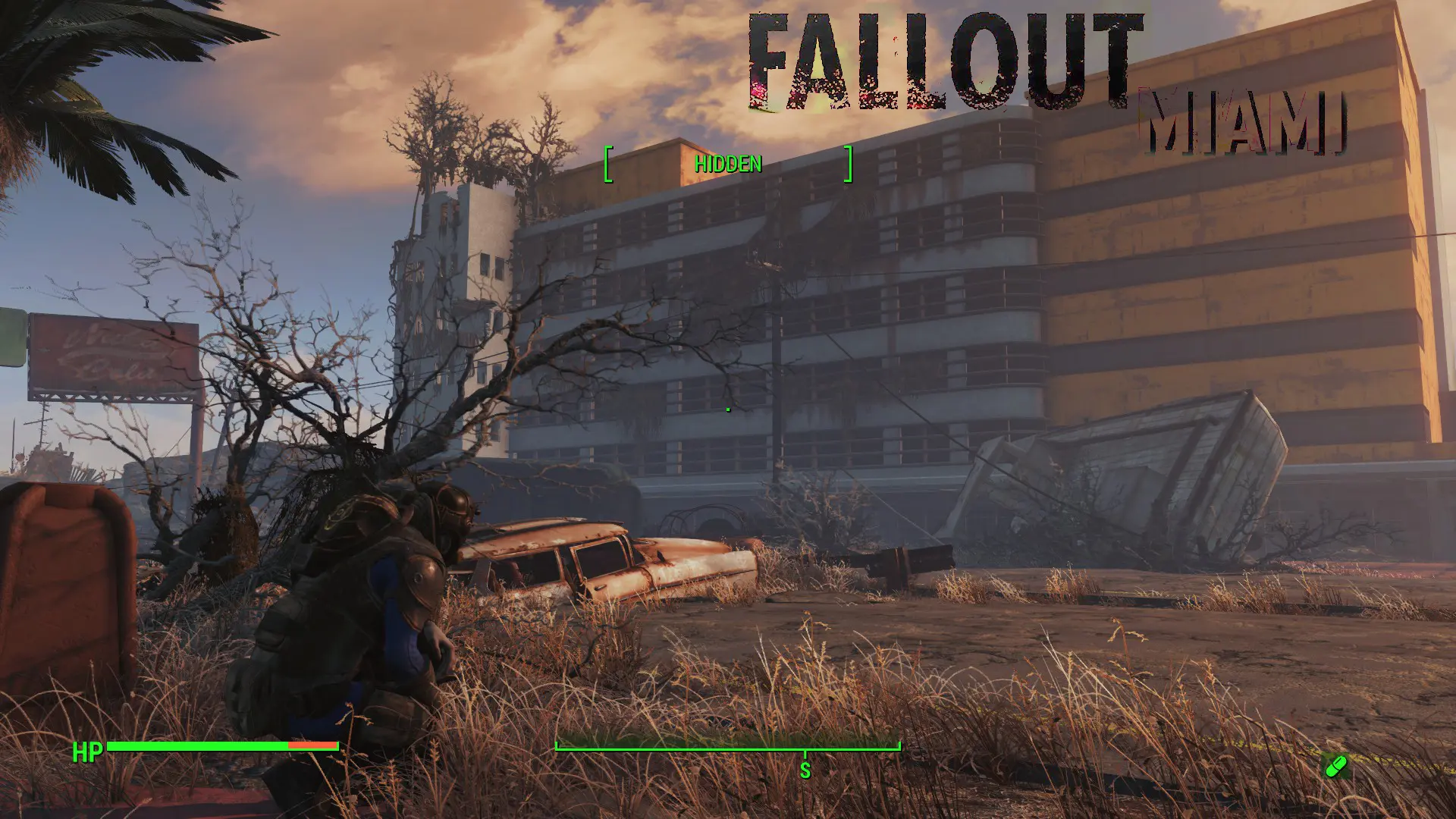 Fallout Miami – new upcoming mod
The authors publish all the changes in the special blog, which is regularly updated. You can see the concepts of new enemies, as well as find out which of the residents can become a companion of the protagonist there.
It is reported that the new mode will allow you to look at another area of the harsh world of the universe – Miami. The sunny beaches were replaced by deserts without a single living soul, and the once tumultuous life of the city stopped in an instant.
The team of enthusiasts is positioning the mode as an entirely new addition, albeit fanatic. Fallout Miami can boast not only a new zone but also three new factions, objects, weapons and even a story campaign.
Also in the announcement trailer, the authors of the modification showed a large number of new and diverse locations that residents of wastelands will be able to explore. In Fallout: Miami gamers will be offered a massive open world, including two full-fledged resort towns, as well as desert coasts and rocky terrain.
The game will have its own story and lots of side quests, an entirely new atmospheric soundtrack, as well as a considerable number of new items and weapons.